Spotlight on Community: Revitalize CDC
By Anna Mannello //
On April 27th, 2019, PV Squared employees joined hundreds of volunteers at Revitalize CDC's 27th Annual #GreenNFit neighborhood revitalization event in Springfield, Massachusetts. Revitalize CDC provides free rehabilitation, modifications and critical repairs to the homes of low-income homeowners that consist of families with children, the elderly, military veterans and the disabled, and they believe in a Safe & Healthy Home for Everyone. #GreenNFit events provide a way for volunteers in the community to help with their mission and assist with neighborhood revitalization efforts in Hampden County.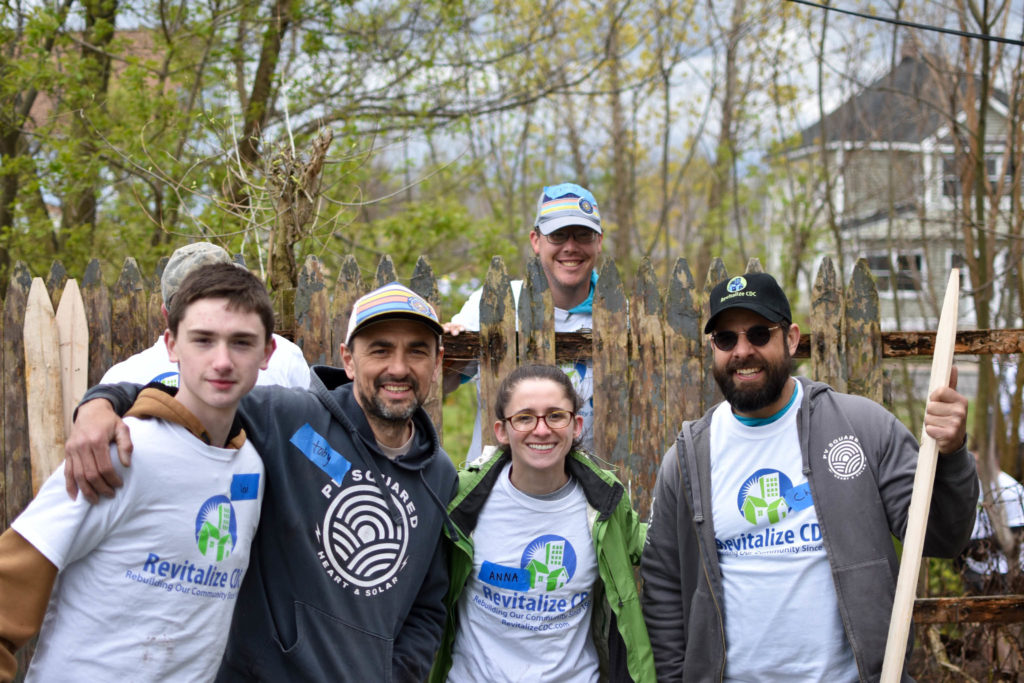 PV Squared was assigned a house and worked on a variety of tasks alongside other volunteers, including repairing and painting a fence in the backyard, clearing out brush and invasive vines, replacing windows on the garage, painting the back porch, fixing the front and back steps, repairing the foundation, and more.
Kudos to Revitalize CDC for organizing this fun and vibrant event! This was our first time volunteering with Revitalize CDC, and we're already looking forward to helping out again next year. If you're interested in learning more about their revitalization efforts in the community and for future volunteer opportunities, visit their website at: https://www.revitalizecdc.com/
Here's a before and after look of the fence and foundation! Great work everyone.