What does it mean to be a "Certified B Corp"?
Certified Benefit "B" Corporations are social enterprises verified by B Lab, a nonprofit organization.
B Corp Certification is a designation for businesses meeting high standards of verified performance, accountability, and transparency on factors from employee benefits and charitable giving.
Being a B Corp signals to clients, employees, and the community that our organization is honestly committed to creating real environmental and/or societal benefits. This helps attract values-aligned clients and employees who are already committed to issues of sustainability and/or social change.
The B Corp Declaration of Interdependence
Imagine a world where companies compete not only to be the best in the world, but the best for the world. This is the vision of B Corps around the world, PV Squared included, who together have signed a Declaration of Interdependence.
PV Squared's Performance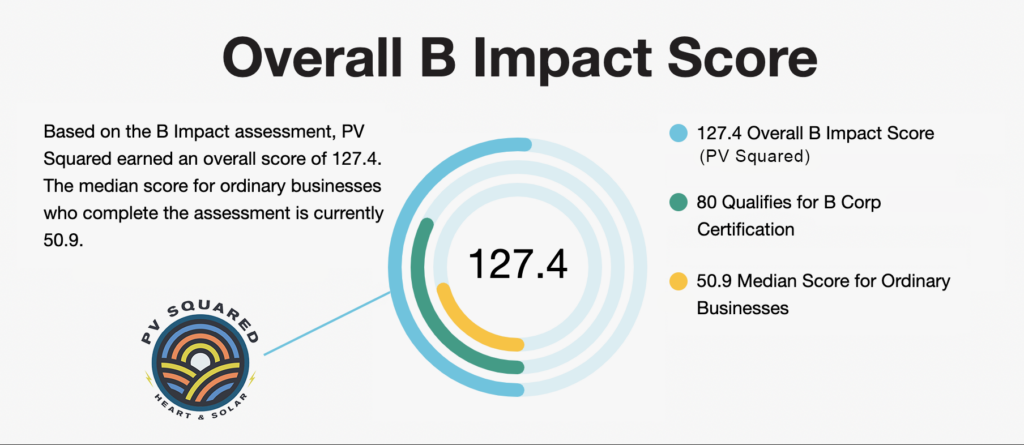 Additional Resources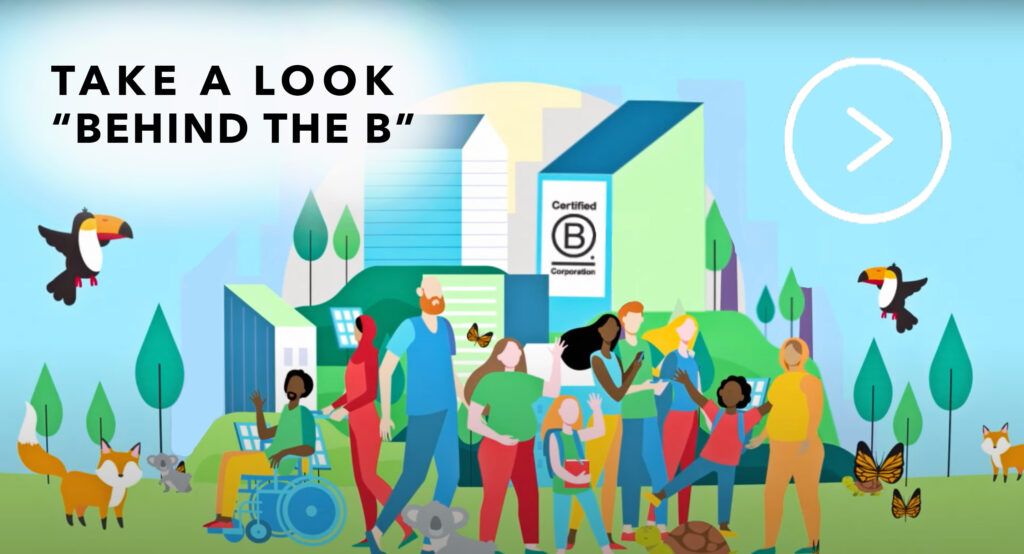 We are unique in the business world, because we place people and planet above profit, and commit ourselves to high standards of social and environmental performance, transparency, and accountability.