Franklin County's largest roof-mounted solar project installed at Valley Steel Stamp (VSS) in Greenfield
Franklin County's largest roof-mounted solar project installed at Valley Steel Stamp (VSS) in Greenfield
Valley Steel Stamp (VSS), a precision machine shop specializing in complex CNC machined components, partnered with PV Squared Solar to install a 550 kW solar project on two buildings at their headquarters in Greenfield. This is not only the largest roof-mounted solar project in the town of Greenfield, but also the largest roof-mounted project in all of Franklin County.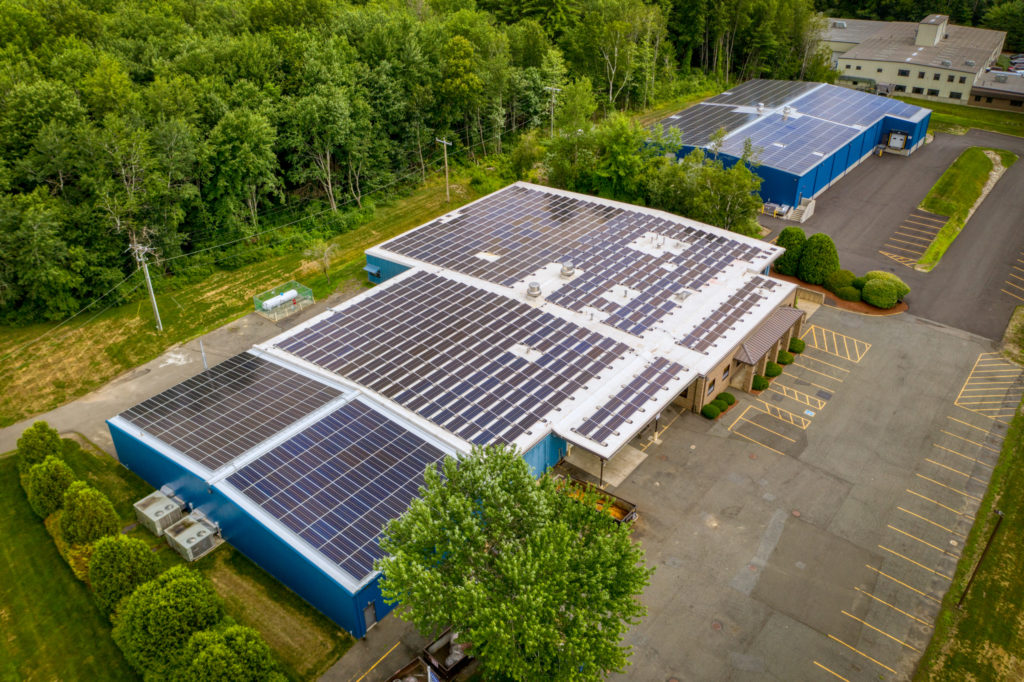 "We applaud VSS for their commitment to powering their operations with clean renewable energy generated directly from the roof of their facility, and for choosing to work with a Greenfield based solar installer," said Josh Hilsdon, Commercial Design & Sales Consultant at PV Squared. "PV Squared has completed more than 140 solar installations in Greenfield, with a combined capacity of more than 1.15 MW. The 550 kW VSS solar projects will increase the total solar capacity we've installed in Greenfield by nearly 50%," added Hilsdon.
The 550 kW solar system will account for an annual environmental offset of 417 metric tons of CO2, which is equivalent to annual CO2 emissions from 460,000 pounds of coal burned and 47,000 gallons of gasoline consumed. Installation began in early March 2020.