Summer 2019 News & Updates
Summer 2019 News & Updates
We want to take a moment to thank you for the continuous support and for telling your friends and family about PV Squared. Thanks to you, 2019 is looking to be one of our best years yet!
Interest in going solar with PV Squared is at an all time high this year. The number of people reaching out to us has surpassed previous years, and our crew is busy installing both residential and commercial systems throughout the Valley every day. We've also won several local and national awards this year, which is really exciting for our team. We cannot thank you enough for spreading the word about solar and PV Squared!
– Best Solar Company, Valley Advocate (2019, 2018, 2017)
– Best Solar Company, Gazette Readers Choice (2019)
– Business of the Year, Better Business Bureau (2019)
– Member Company of the Year, SEBANE (2019)
– Top Solar Contractors, Solar Power World (2019, 2018, 2017)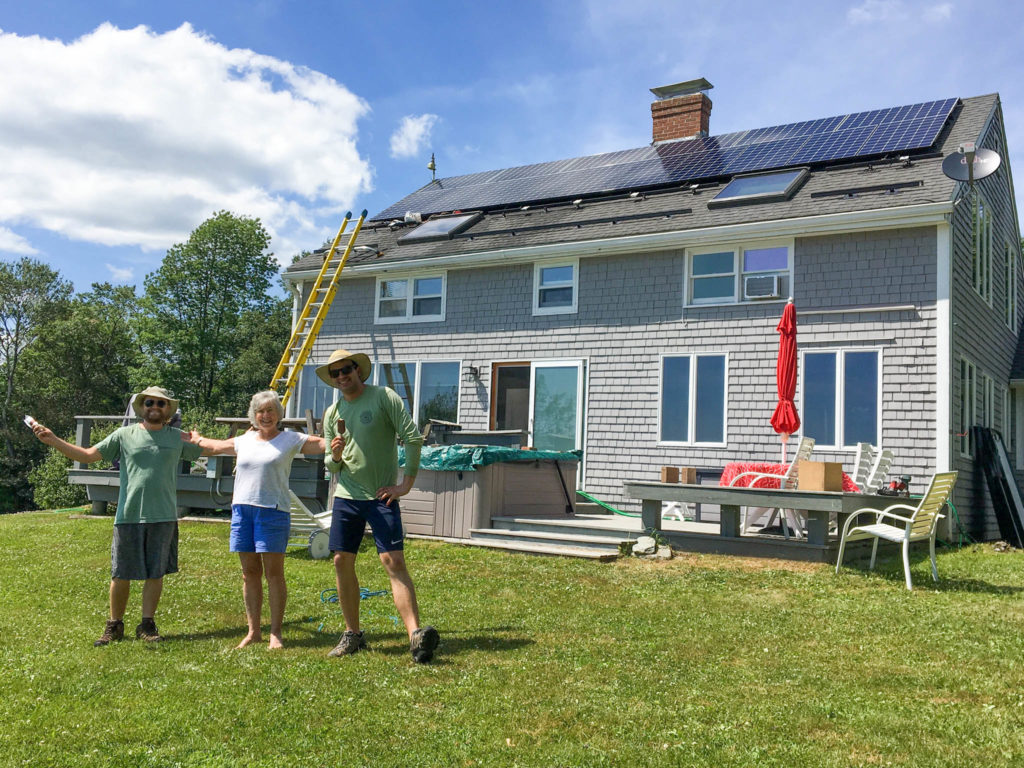 ---
Commercial Project Spotlight
Our commercial team has been out and about working on solar projects for a variety of local businesses this summer. Here are some of the most recently completed installations.
Pioneer Valley Books – Florence, MA
In our "Spring News and Updates" newsletter we featured some in-progress installation photos of Pioneer Valley Books- and now we're excited to share these drone photos of the finished project! This 502.2 kW system includes over 1,500 modules, and is one of our largest commercial projects to date. For more details and photos of this project, visit https://pvsquared.coop/pioneer-valley-books/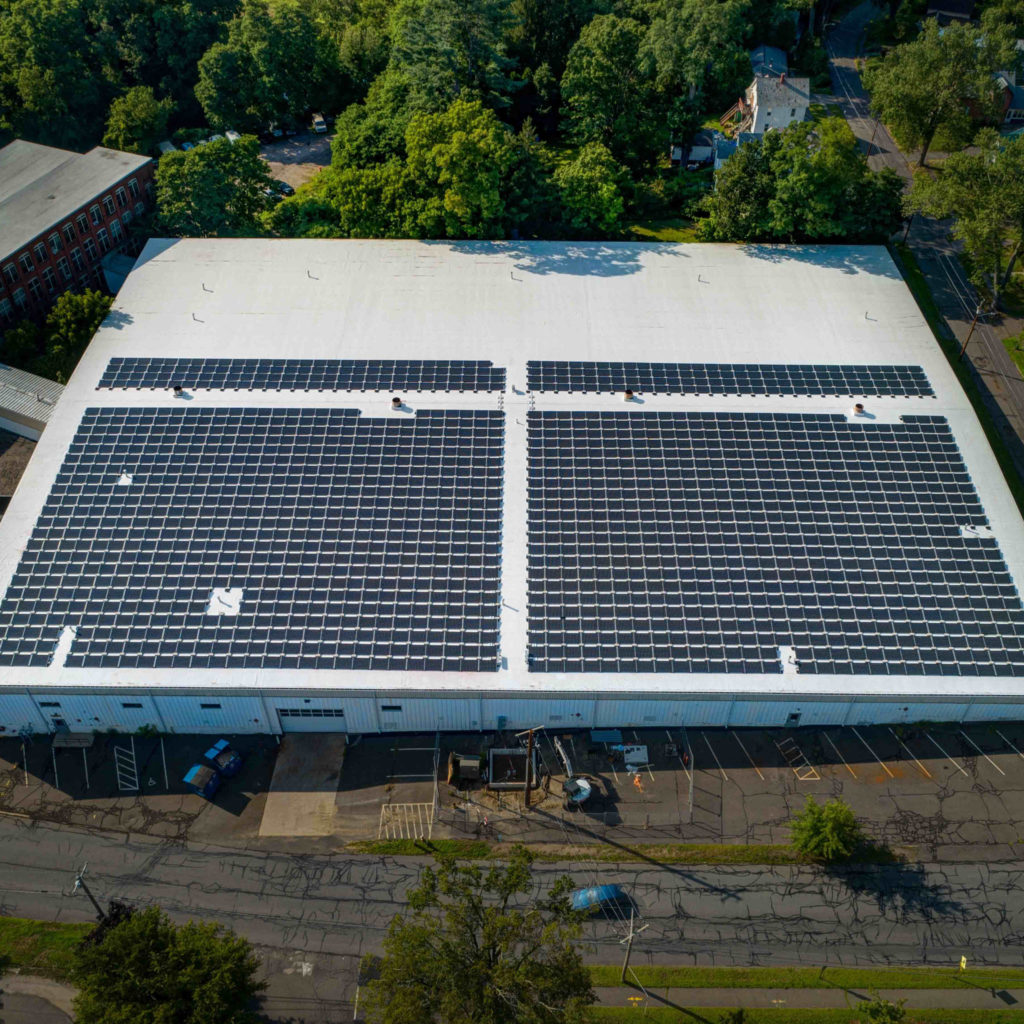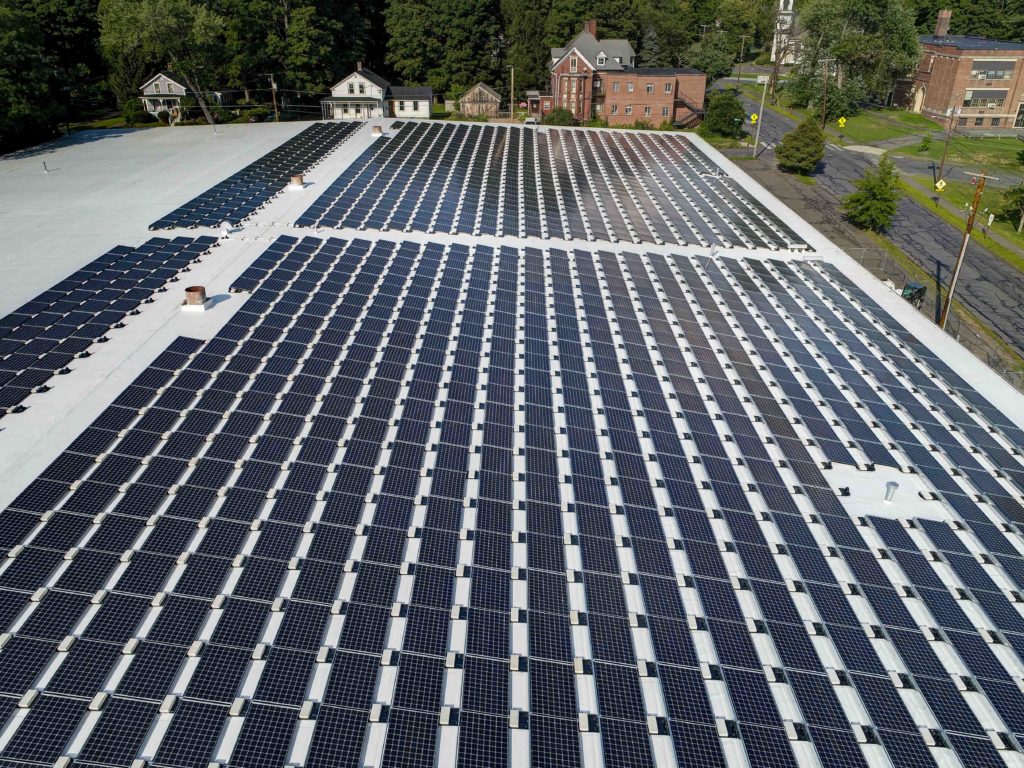 The Lumber Yard – Northampton, MA
The Lumber Yard is a co-development between Valley Community Development and Way Finders, and is a mixed use, mixed income development that will provide families and individuals with the opportunity to live close to downtown Northampton. PV Squared installed a 74.16 kW solar array atop The Lumber Yard in July 2019. For more details and photos of this project, visit https://pvsquared.coop/lumber-yard-northampton/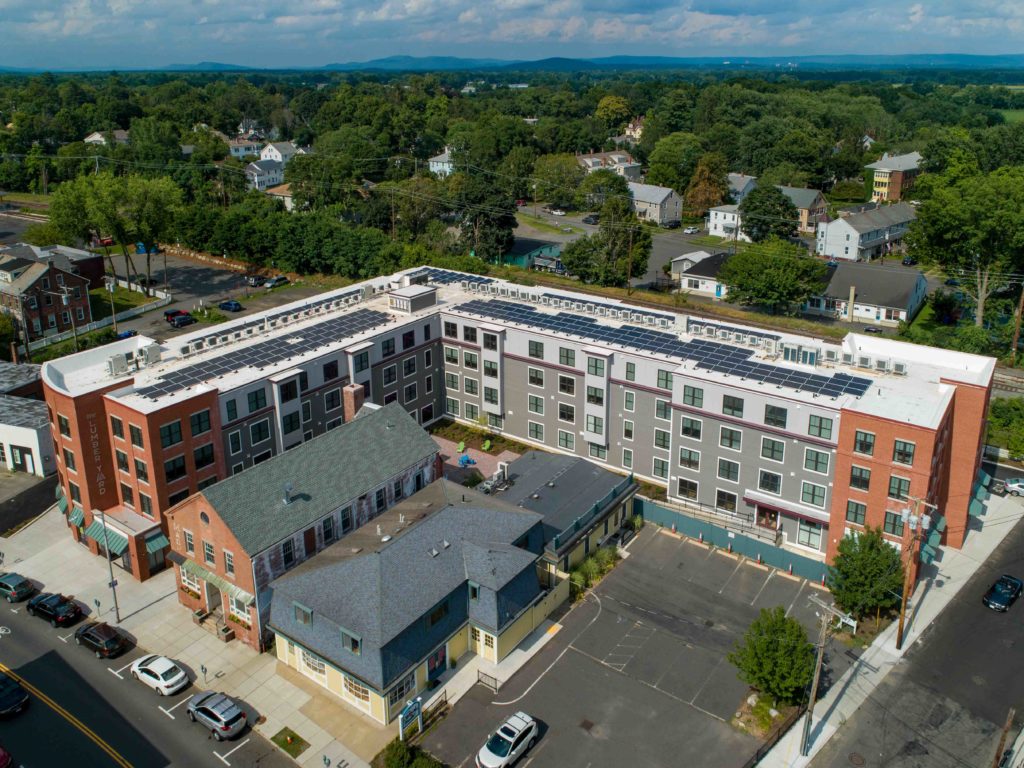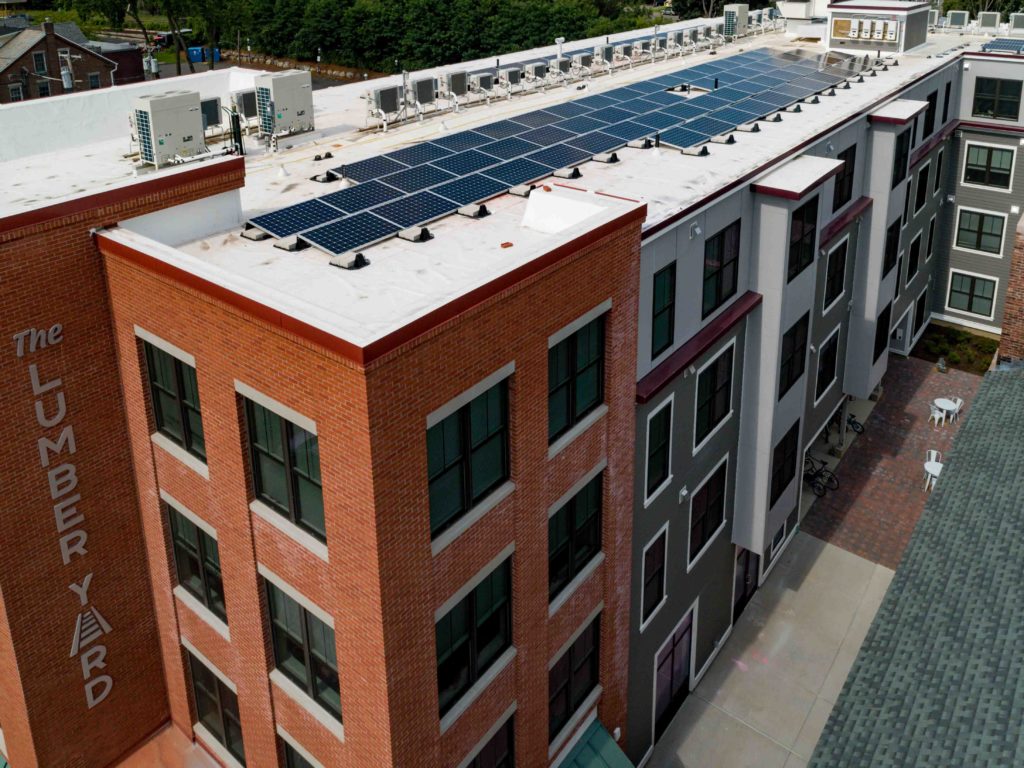 Simple Gifts Farm – Amherst, MA
Earlier in the summer, PV Squared installed a 10.8 kW solar array on the farm store at Simple Gifts Farm in Amherst, MA. If you're in North Amherst, stop by Simple Gifts to grab some local goods and fresh produce, and check out the completed array! For more details and photos of this project, visit https://pvsquared.coop/simple-gifts-farm/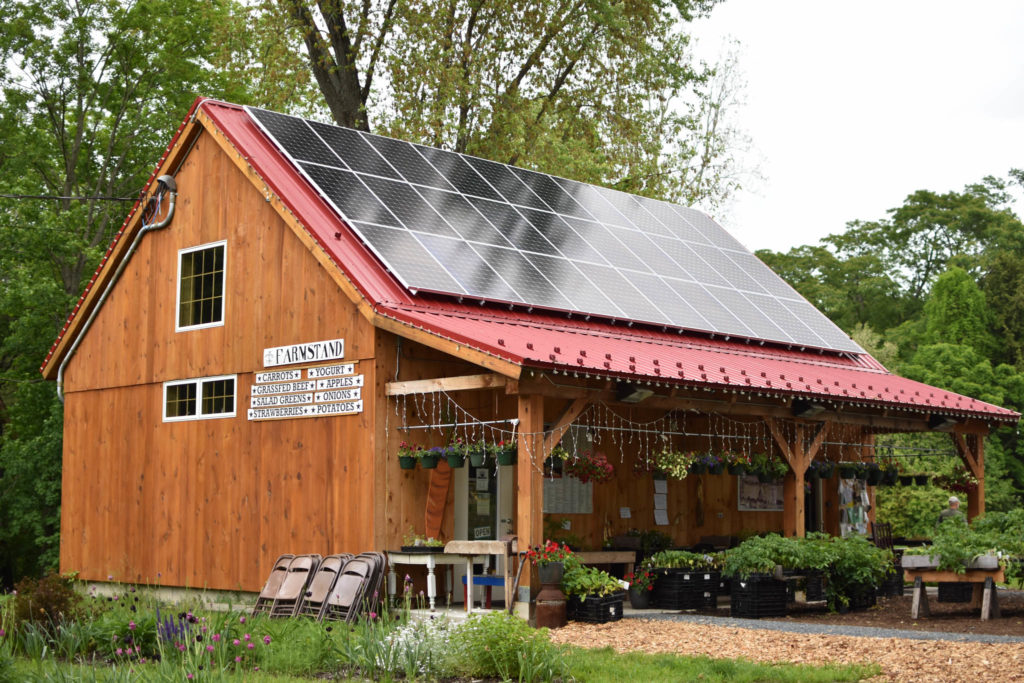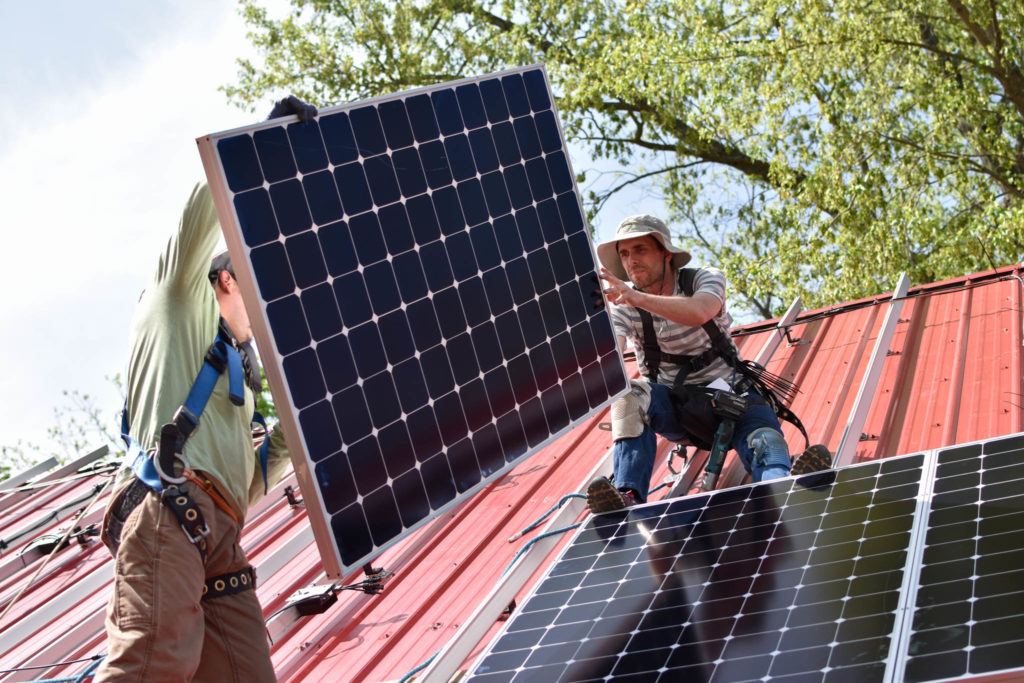 ---
We had a blast sponsoring the Green River Festival!
We powered the cooling tent and a cellphone charging station using our solar-powered trailer. Thank you to the Green River Festival staff and volunteers, musicians, sponsors and vendors, and festival goers for a memorable weekend!