Summer 2020 News & Updates
Summer 2020 News & Updates
Resist, Assist, Persist
a note from our General Manager
Our Cooperative celebrated its 18th journey around the sun earlier this year. Over that time we have experienced highs and lows. We've endured legislative hurdles that have threatened the solar industry, worked tirelessly to maintain a positive reputation in the region, and navigated our way through several iterations of organizational structure. Through it all, we have remained steadfast to the ideals on which we were founded: a rooted responsibility to our people, clients, community, and environment.

The last five months have undoubtedly been some of the most challenging. For us, it's not just a matter of dealing with the changes brought by this health pandemic. In some ways, that part actually feels more manageable than other aspects of our lives. The loss of human connection through mandated isolation and working remotely. The call for racial justice and breaking with white solidarity. The constant reminder that there is so much work to be done, but we all have capacities. By acknowledging and confronting these realities we have begun the healing process and are moving through the muck.
Being a worker-owned B Corp, our Cooperative exists as a force for good. Outwardly, we use our social media platform to voice solidarity with timely causes, such as #BlackLivesMatter. Our Community Committee facilitates meaningful donations to organizations fighting for change, and organizes volunteers to participate in local charity events.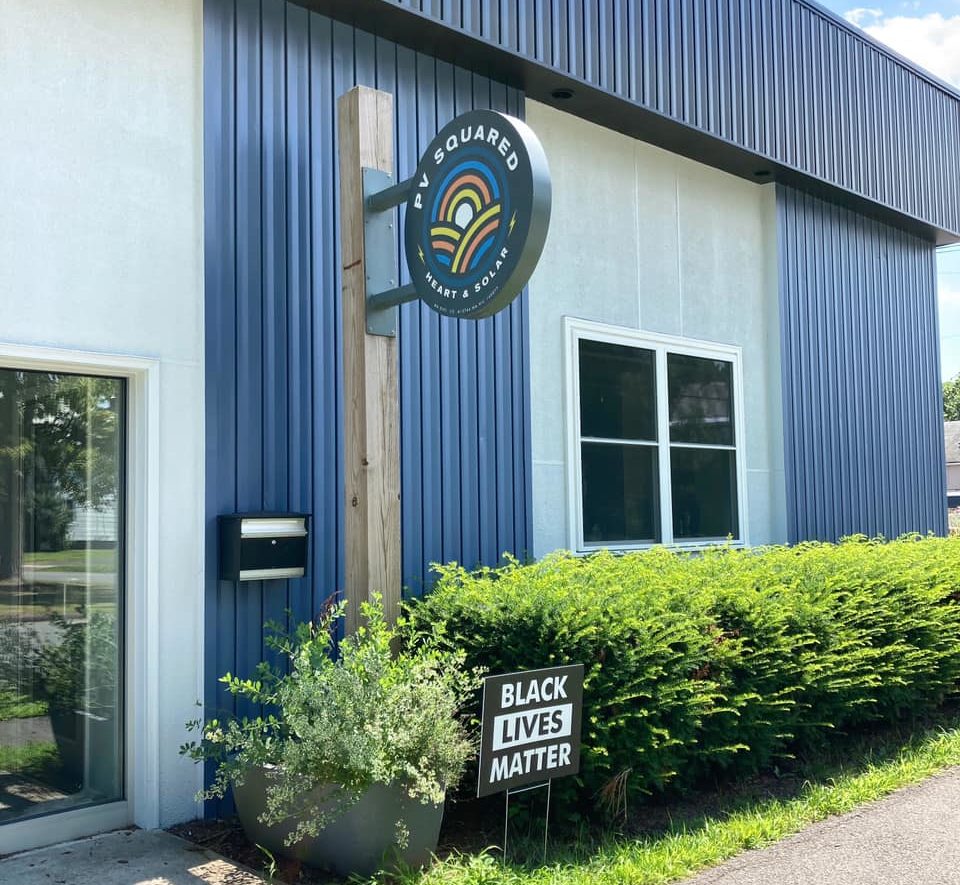 In our personal lives, many of us also attend protests and legislative sessions. In our workplace, we create space for group discussions on these topics in hopes to encourage empathy and perspective. We listen. We learn. We grow. Together.

Despite the emotional and physical challenges of these times, there is much to appreciate. For one, we have a passionate and understanding network of clients. While we've figured out how to maintain "normal" operations and ensure everyone's safety, PV Squared has asked a lot of our active project clients. We couldn't do this without your support and reinforcement. We are also deeply grateful for how each of our co-workers continues to show up for the Coop, and each other. We are a strong, resilient, and compassionate unit. Last, but not least, we are so proud of how this community in which we live and work has risen to the occasion. It's been inspiring to witness.

We've all sacrificed a lot for the collective good, and yet we know there is more to be done. PV Squared will continue to be here, right alongside all of you!


Sunwards,

Jonathan Gregory
General Manager
---
Shout-out to our Installation Team for Staying Safe
and Socially Distant in the Field!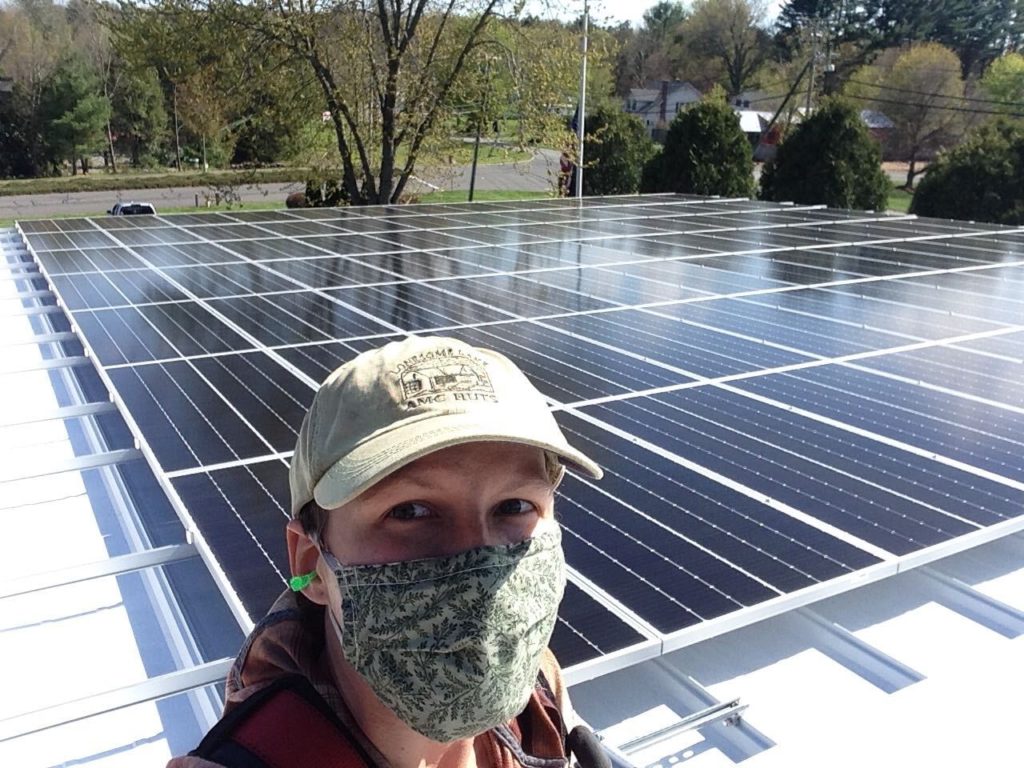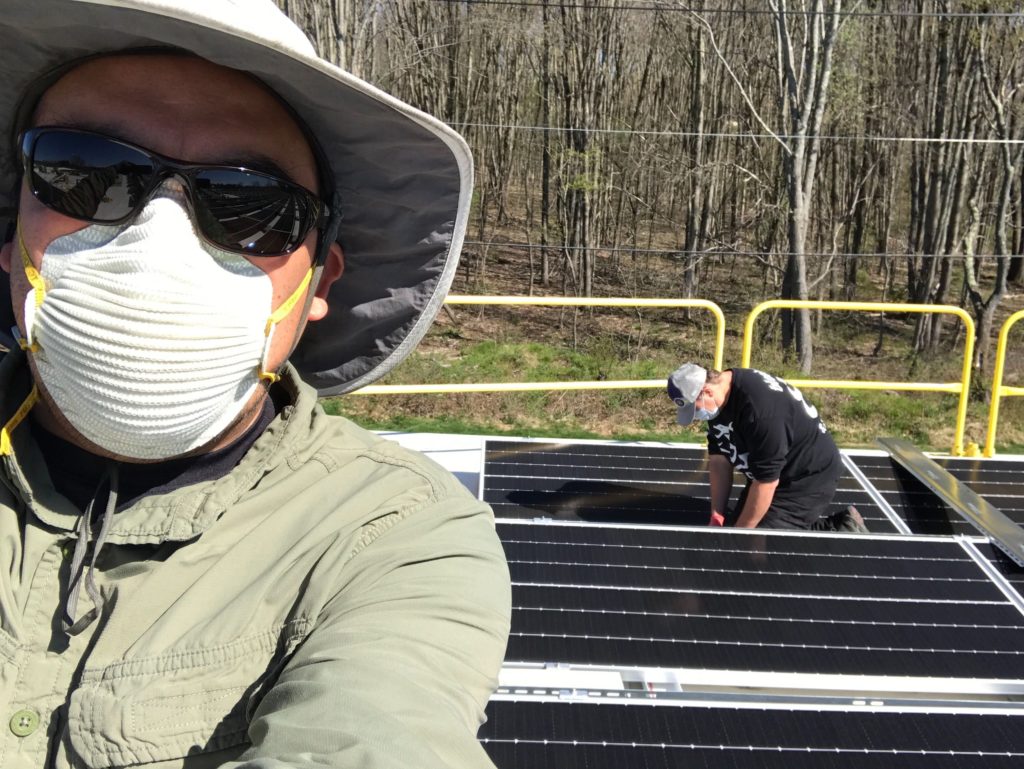 ---
Largest Roof-Mounted Solar Array in Franklin County
Valley Steel Stamp (VSS) in Greenfield is now solar powered and has the largest roof-mounted solar system in all of Franklin County at 550 kW. This system will account for an annual environmental offset of 417 metric tons of CO2, which is equivalent to annual CO2 emissions from 460,000 pounds of coal burned and 47,000 gallons of gasoline consumed!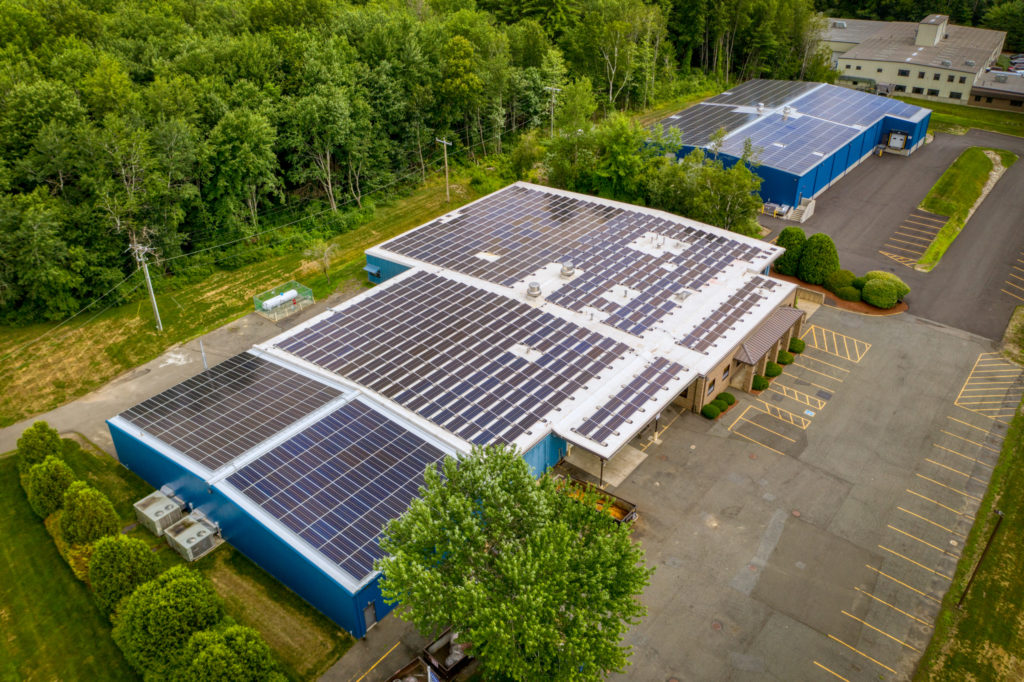 ---
New EV Chargers Available in Downtown Northampton
We recently finished installing 6 new EV chargers located underneath Whalen Insurance's solar parking canopy at 71 King St, Northampton.
The charging stations are operational and available for public use, charge up to 7.2 kW of power at a cost of $2 per hour, and there are no parking fees to access the chargers.
Learn more about this EV Charging station by visiting our blog post.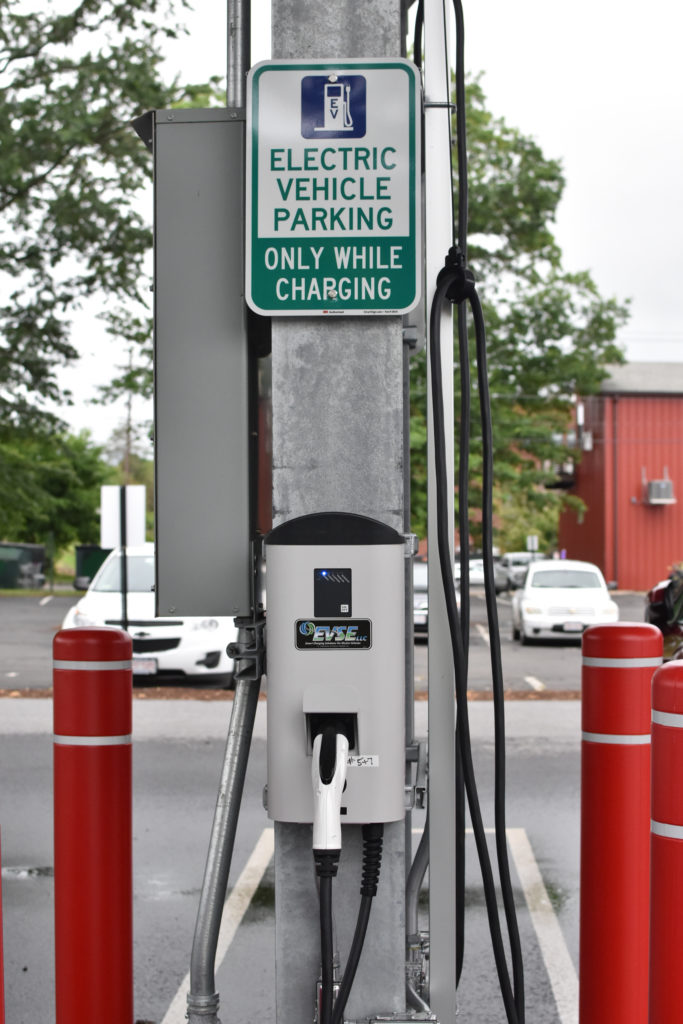 ---
Power of Cooperation Between Cooperatives
Equal Exchange, a Fair trade, worker-owned coffee and chocolate company, is going solar! Our team is about halfway through the 560 kW solar array on their building in West Bridgewater.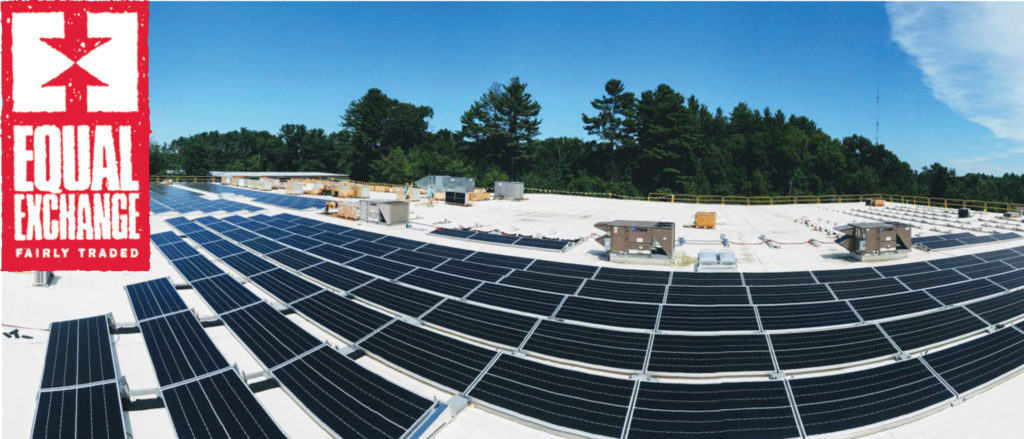 "Installing a solar array at our roastery in Massachusetts contributes to delivering on our mission of building a fair and environmentally sound alternative trading system. It reduces our environmental footprint, contributes to positive economics for Equal Exchange and demonstrates the power of cooperation between cooperatives. We are excited to flip the switch and generate more energy than we use," says Todd Caspersen, Co-Owner and Vice President at Equal Exchange.
---
PV Squared recognized as one of the Top Solar Contractors in the U.S. for the 4th year in a row
Thank you Solar Power World for the recognition, to our clients and partners, and to the entire PV Squared team for doing great work year after year!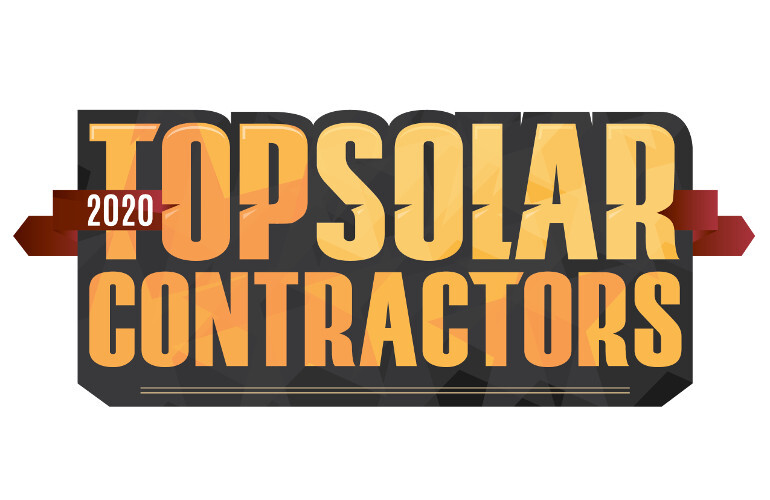 ---
Recent Residential Solar Projects
Check out some of our most recent projects around western Massachusetts, including a Tesla Powerwall installation.